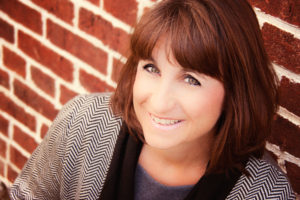 Director/ Teacher
My Professional Background
I graduated from Frostburg State University with a Bachelor's Degree in Early Childhood/Elementary Education. I have worked many years in child care facilities as both a teacher and director. After taking off several years to be a stay-at-home mom when my kids were little, I rejoined the work force as an instructor for Child Care courses at Hagerstown Community College, and most recently worked in the Library at Greencastle Antrim Elementary School. Over the years, I have worked in the private sector as well, with several nanny jobs and even a part-time preschool in my home
Meet the Guiding Hands Preschool Teaching Team
Diane Mills has been the Director/Teacher at Guiding Hands since 2017. She has a Bachelor's Degree in Early Childhood Education from Frostburg State University and years of experience in both center based child care, as well as the private sector.
Miss Diane lives in Greencastle with her husband, Tony, and their 2 children. Julia is a freshman at University of Richmond and Carter is a junior at Greencastle Antrim High School. She attends Greencastle Presbyterian Church and currently serves as a Deacon.
In her spare time, she loves reading, spending time at the beach (especially doing both at the same time) and spending time outdoors.
Laura Blair has joined our team this year as a 2nd teacher's assistant. She has a Bachelor's Degree from Shippensburg University, majoring in Social Work with a concentration in Psychology. As a recent parent in the program, she already knows what a typical day in our preschool looks like.
Miss Laura is the wife to Justin and mom to three kids – Jovie, 7th grade, Kenzie, 4th grade and Logan, Kindergarten. They live in State LIne and attend Tri-State Fellowship Church in Hagerstown, where she is a Sunday School teacher.
Laura loves to read and bake in her free time.