A PRESCHOOL THAT STANDS ON TRUTH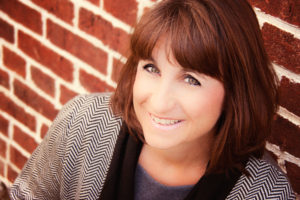 Director/ Teacher
My name is Diane Mills. I live here in Greencastle with Tony, my husband of 18 years, and 2 children. My daughter, Julia, is in 8th grade and Carter is a 6th grader. When my kids were younger, I kept myself occupied with volunteer work. I was a Girl Scout Leader for 4 years and spent even longer on the Executive Board with the Parent Teacher Organization. Now that both of my kids are in Middle School, I have plenty of time for my new job – I absolutely love being the Director Teacher here at Guiding Hands. I also enjoy reading, being outdoors and spending time with friends and family.
My Professional Background
I graduated from Frostburg State University with a Bachelor's Degree in Early Childhood/Elementary Education. I have worked many years in child care facilities as both a teacher and director. After taking off several years to be a stay-at-home mom when my kids were little, I rejoined the work force as an instructor for Child Care courses at Hagerstown Community College, and most recently worked in the Library at Greencastle Antrim Elementary School. Over the years, I have worked in the private sector as well, with several nanny jobs and even a part-time preschool in my home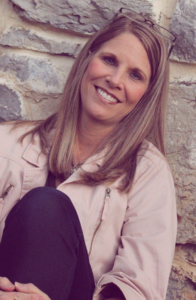 My name is Leslie Oberholzer. I live in Greencastle with my husband of 12 years. I have 3 children. My son Tyler is 23 years old and is a Police Officer in Prince George's County. Autumn is 14 and is in 8th grade. Makayla is 11 and in the 5th grade. I have worked for Guiding Hands PreSchool for almost 6 years. I absolutely love assisting with the children. It has brought me so much joy. I also love going to Yard Sales in the summer, being involved in ministries at my church and spending time with my family.
I graduated from Greencastle Antrim High School and attended Franklin County Area Vocational School where I received my cosmetology license. I worked at Citi Bank for 16 years. After my last child was born I had the privilege of being a stay at home mom for 6 years.
·
To provide a modified school experience to bridge the gap between home and school.
· To encourage your child to socialize with people outside the home in a meaningful play group.
· To encourage your child to develop a sense of respect for other people and their property.
· To develop your child's interest in reading.
· To provide a warm, caring, Christian environment with varied experiences of learning and fun.
. For the safety of our students, all of our parent volunteers must complete required state wide clearances.
. It is important to build a strong parent/school relationship that will reinforce your child's learning experiences.
Daily Schedule Includes:
Activity Highlights/ Focus
Music & Movement (Gross Motor Development, Music)
Snack (Self-Help Skills, Manners, Social-Emotional Growth)
Circle Time (Calendar, Letter of the Week, Stories)
Small Groups (Fine Motor Skills, Art, Math & Language)
Learning Stations
Otterbein United Brethren in Christ Church
c/o Guiding Hands PreSchool
146 Leitersburg Street
Greencastle, Pa 17225
Email: Guidinghands@Greencastleub.org
Phone:
Mobile: 717-494-8787
Fax: 717-597-3605